Junior Boots™
Child development program for the body and mind.
ALPHA COMPANY K-2 GRADE | BRAVO COMPANY GRADE 3-5 | CHARLIE COMPANY GRADE 6-8
What is Junior Boots™?
Junior Boots™ is a one of a kind child development program created by military veterans. Our program is guided by our "3 PRONGED APPROACH™" that consists of Physical, Mental and Character development. Our 3PA™ is support by the "5 Pillars Of Confidence™". Obstacle course fitness, teamwork, leadership, problem solving and discipline. Every Junior Boots class is fun, challenging, confidence developing, team building and instructed by role models.
Junior Boots™ program is great for children K-8 grade. Alpha Company K-2 grade, Bravo Company 3-5 grade, and Charlie Company 6-8 grade.
---
Obstacle Course Fitness
The first pillar of the Junior Boots™ program is physical activity. Exercise and play are pivotal in your child's development. The Junior Boots™ program introduces physical activity in a very fun and creative way by utilizing military style inspired obstacles, modern fitness exercises and weekly themes.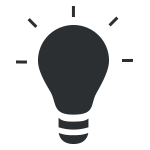 ---
Problem Solving
Every Junior Boots™ class ends with a "WEEKLY MISSION". A "weekly mission" is essentially a team building activity that is scenario based. Children are required to come up with an action plan and work cohesively to successfully accomplish a mission. We change the missions in our classes every week to support the weekly theme and encourage kids to adapt to unfamiliar situations, confront problems head-on, overcome fear and uncertainty.
---
Teamwork
Through cooperation with their teammates and peers, kids gain effective communication skills, leadership abilities, social skills and great friends. Our classes are all inclusive and always organized around team collaboration. Our kids encourage each other, support each other and physically help each other to overcome any challenge set in front of them. This is truly inspiring to watch how children develop long and lasting relationships through sharing hardships in training.
---
Leadership
We help children to discover their own leadership voice through hands on experience. The Leadership pillar has 4 developmental elements; Education, mentoring, application and assessment. We believe that best way to discover leadership voice is through trial and error experience in assessable (training) environment. Some of the traits that children will discover about themselves; adaptability, communication, courage, dealing with failure, emotional intelligence, compassion, action plan execution and more.
---
Discipline
Junior Boots™ classes are highly structured. Discipline helps children to develop a consciousness respectful behavior towards adults, peers and rules. We apply several fundamental rules in our program and hold children accountable to these rules at all times. If a rule is violated we do not discipline a child, we correct the disrespectful behavior and immediately reward with a positive reinforcement. The goal of discipline is to teach children respectful behavior towards people and successfully progress through a training session.
---
Learn more about our kids' fitness program and read the testimonials below from our parents who have seen their children not just succeed, but improve. Then be sure to check out our kids' gym schedule.