Junior Boots™: Kids Exercise and Obstacle Courses
A kids' fitness program for the mind and body to stay active!
ALPHA COMPANY K-2 GRADE | BRAVO COMPANY GRADE 3-5 | CHARLIE COMPANY GRADE 6-8
What is Junior Boots™?
The Junior Boots™ program is a "five-dimensional concept" and revolutionary training platform that was designed by the founders of Hot Ground Gym®. "Five-dimensional concept" (5DC™) consists of 5 pillars that we believe are essential for a child's physical, mental and character development.
The Five Pillars are: Obstacle Course Fitness, Teamwork, Leadership, Critical thinking and Discipline.
Far more than just an after-school activity, Hot Ground Gym® has designed Junior Boots™ to be a comprehensive kids fitness and educational program that nourishes the development of children from Kindergarten to 8th grade. Fun, challenging obstacle course, "never give up" mindset, team building missions and encouraging environment make this class stand out from any other after school activities.
Our classes are broken down into 3 age groups: Alpha Company K-2 grade Bravo Company 3-5 grade and Charlie Company 6-8 grade.
---
Obstacle Course Fitness
The first pillar of the Junior Boots™ "curriculum" is physical activity. Exercise and play are pivotal in your child's development. The Junior Boots™ program introduces physical activity in a very fun and creative way by utilizing full-scale obstacles inspired by the military obstacle course, popular American Ninja Warrior™  show and the creative mind of our staff. Each class starts with a light warm-up, stretching and skill builder. Then we move to the core of the training, which involves obstacle courses such as rope climbing, tire jumps, crawling, wall climbing, monkey bars, and more. Every mission has fun skills and critical thinking drills integrated into the session so kids get the best physical and mental stimulation that a fitness program can offer.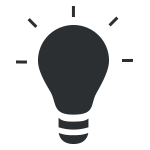 ---
Critical Thinking
What keeps Junior Boots™ classes fun, engaging and educational is more than just the physical element. Yes, all kids like to run around and goof off, but it is the critical thinking, problem solving, and teamwork elements that really keep them focused. Every Junior Boots™ class ends with a mission. A mission is a task with a begining and end but we don't show the middle. Kids are required to come up with an action plan and work cohesively to successfully accomplish a mission. We change the missions in our classes every other day to encourage kids to adapt to unfamiliar situations, confront problems head-on, and overcome fear and uncertainty.
---
Teamwork
Teamwork is really the cornerstone of Junior Boots™program. Through cooperation with their teammates and peers, we have seen kids gain confidence, leadership abilities, social skills and great friends. Our classes are very structured and organized around collaboration. Our kids encourage each other, support each other and physically help each other. Unlike martial arts or sports teams, we don't reward our kids for physical achievements.
---
Leadership
We help kids to discover their own leadership voice through our missions. Kids learn on the fly how to develop, communicate and implement a plan of action. Junior Boots™ helps kids build effective communication skills and a sense of responsibility. Because every child must be both a leader and a follower on different missions, our kids learn both angles. We believe that in order to be a great leader you need to first understand what it takes to follow.
---
Discipline
Junior Boots™ classes are highly structured. Discipline encourages kids to act and react decisively. The goal is to develop an intense focus on the task at hand and to apply yourself completely, a quality that is essential for both physical and mental sharpness.The discipline is accomplished through "boot camp" set up that has an "action/reaction" effect.
---
Learn more about our kids' fitness program and read the testimonials below from our parents who have seen their children not just succeed, but improve. Then be sure to check out our kids' gym schedule.